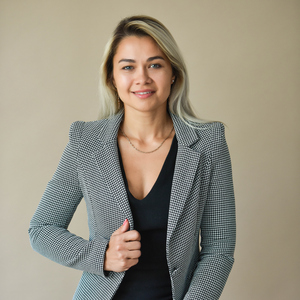 Dear friends!
My name is Anna Mircheva and I am glad to welcome you to our website.
I am a senior lawyer at SION & Partners Law Firm and I specialize, among other things, in providing services for searching and obtaining various legally significant documents in state bodies and archives of the Republic of Kazakhstan, such as birth certificates (or certificates), death certificates, certificates ( or certificates) of marriage (or divorce), certificates of paternity, certificates of rehabilitation and other documents, as well as their further apostille (legalization) and, if necessary, translation into other languages.
This website is a continuation of the main website of Law Firm SION & Partners and is intended to reflect one of our areas in Kazakhstan in more detail.
For many years, our company's employees have been helping to find and restore duplicates of legally important documents (for emigration and citizenship, to restore information about ancestors, etc.).
By combining professional lawyers with extensive experience, we provide high-quality legal services and guarantee reliability, efficiency, professionalism and integrity.
Why us?
Because:
we know where to look and how to get duplicates of the documents you need
we know what documents are needed from you for search and how they should be processed correctly
we know what documents are needed for apostille, etc.
We hope we can help you find what you are looking for.
Sincerely,
Anna Mircheva
Senior lawyer at
SION & Partners Law Firm